Bugs Steffen
Born: 18th of July in 1959.
In: Celle/Germany.
Grown up in Nordenham and Lübeck.
Main profession: physiotherapist.
The beginning of professional photographing started since his first trip
to Africa, a journey thru the desert of Tunisia and Algeria 1987.
Infected by the black continent he began visiting African concerts.
"It was real magic, my first one was a gig of Stella Chiweshe,
the famous traditional singer lady from Zimbabwe. The mood, the smell,
the music... I was intoxicated and can ´t stop photographing."
From that moment on he has dates with every great African artist.
With a lot of them he has now a long term friendship.
He snaps for their promotion,cover art, - for magazines, organizers of festivals,
and all what deals with African continent or Africans in the Diaspora.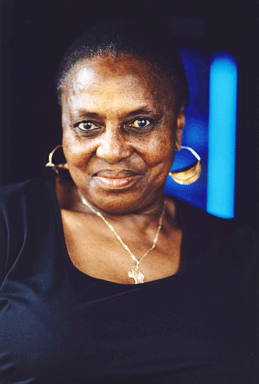 A close relationship developed with the icon of African music
Miriam Makeba (4.03.1932 - 09.11.2008)
and her family, when he met her after a show in Heidelberg.
"She honoured me, cause she told me ´My son, you are the one,
who took the best and nicest live photos from me,
since I was back on stage after my exile years!'"
Apart from the concert and promotion photography he is every year on tour in Africa,
meeting artists, football players, poets or just people,
writing articles for foreign or local magazines.
Bugs Steffen lives with his family in Speyer.
Bugs Steffen uses Canon equipment and till today prefers the analogue photography.
He is inspired by the beautiful photographic artwork of Francis Wolff (Blue Note Jazz),
Helmut Newton (portrait & nude)
and Steve McCurry (people & landscape).